About the club
The Waitomo Ski Club is a member supported club. Our lodge is located in the Iwikau Village, Tongario National Park on the northern slopes of Mount Ruapehu.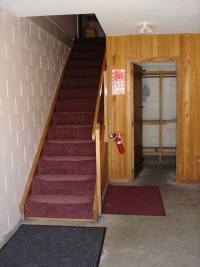 Foyer
It is a modern two level facility with accommodation for 24 people. There are bunkrooms that sleep 2, 4, and 8 people and a family room for parents with young children.
The kitchen has most modern facilities including a dish washer, microwave and walk-in pantry.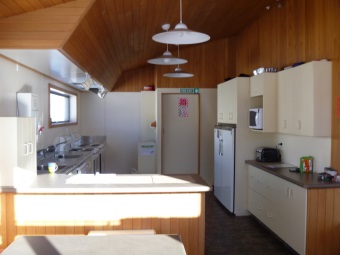 Kitchen
Lounge and dining room are open plan and have windows that give views over the surrounding countryside and of the mountains.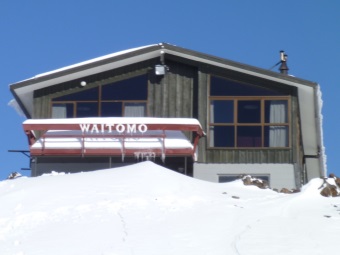 Main entrance
Entry is via a downstairs foyer and a ski room and a large drying room are located here also.
Our club encourages all those staying to take part in the running of the club during their stay. As we do not have a resident custodian everyone staying helps with meals and other lodge tasks. We have a number of set menus.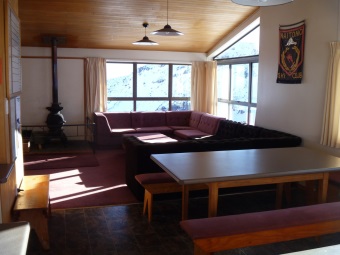 Dining and Lounge
The accommodation is nightly and includes a cooked breakfast, a two course evening meal and a bunk. Apart from personal items, all you require is a sleeping bag and a pillow slip.
Our club is administered by an elected committee. Our club tries to maintain a well presented and functional facility on the mountain and conducts workparties at various times throughout the year. We keep a maximum membership level and from time to time we encourage new membership applications.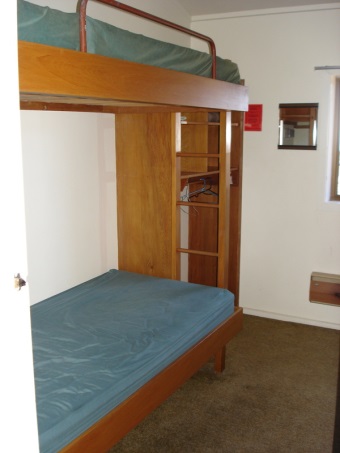 Bunkroom